DUNES INTERNATIONAL
Dunes International began its roots into the surf industry being the first producer of flat lock rash shirts that sold to the surf market or retailers.
Located on the wave rich central coast, Berkeley Vale, New South Wales, Australia. Dunes  grew into a large warehouse manufacturing retail under one roof providing hands on knowledge of what people want and need.
We made surveys finding out what people really wanted and it was the quality in wetsuits. So in the winter Dunes made wetsuits and summer rash shirts, swimwear and clothing for the surf.
Now we are recognised as a big innovator in the surf market that sells and ships globally with quality that matches all competitors for style, comfort and durability.
Now expanding our range of foot wear products to schools shoes. They are comfortable, all black with leather uppers that will be released next year.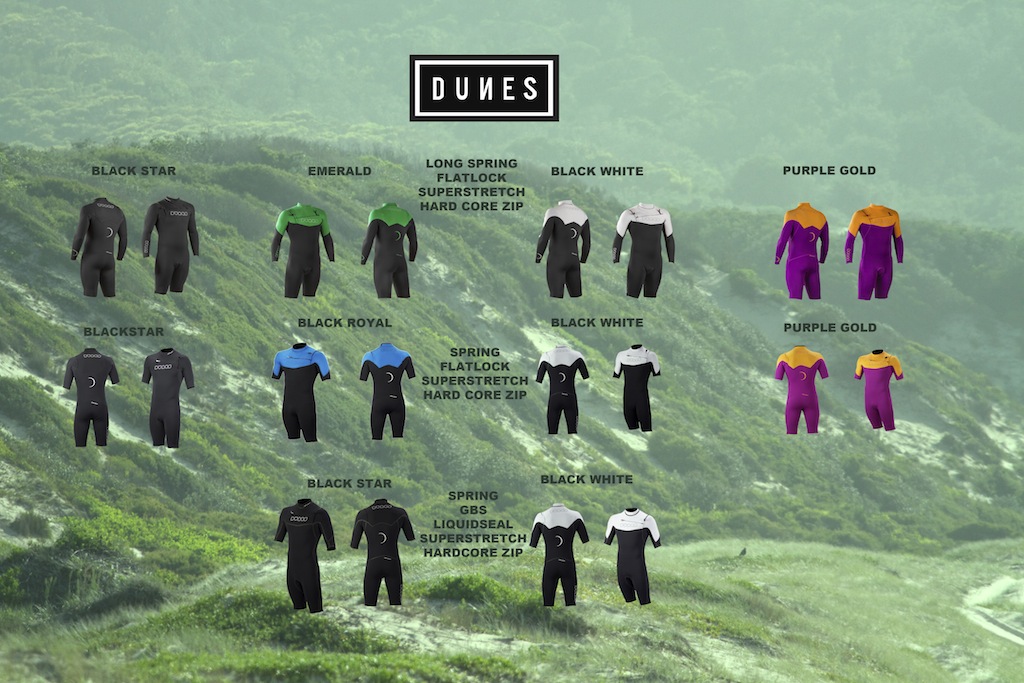 Time to get into summer with a spring suit ,rash shirt or wetsuit vest with spring suits starting at only $60 and the premium suits @ $250 we have you covered.
Try online  or drop into store on the central coast for all your needs the pool or in the ocean